At A Glance
as of January 2020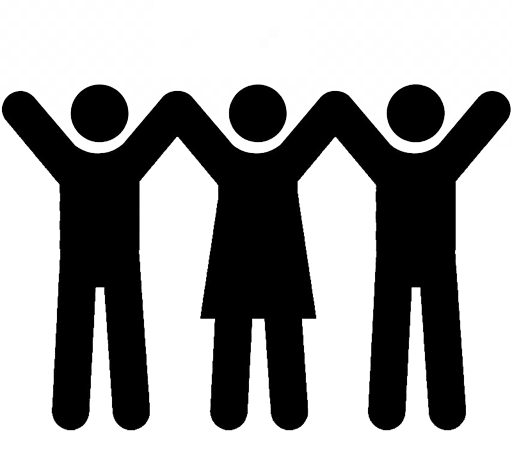 3 million+
clients served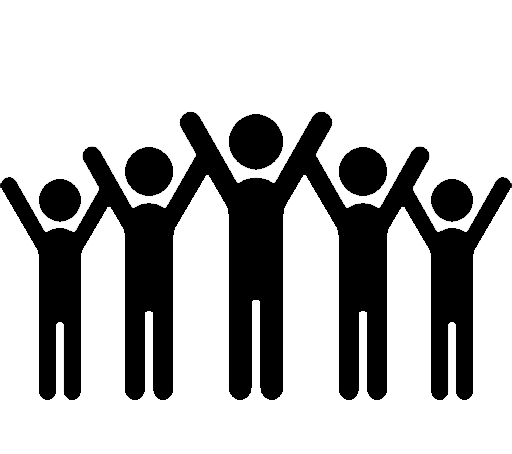 11 billion+
outstanding loan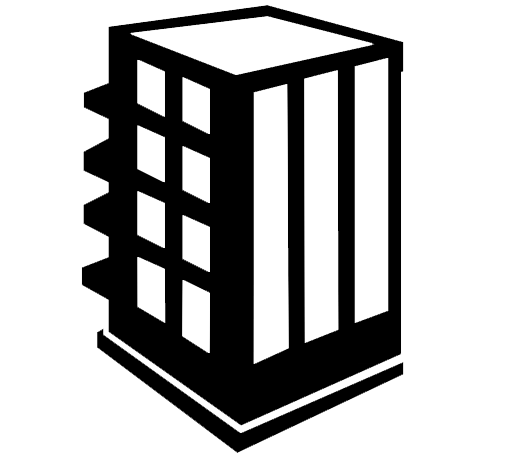 900+
number of offices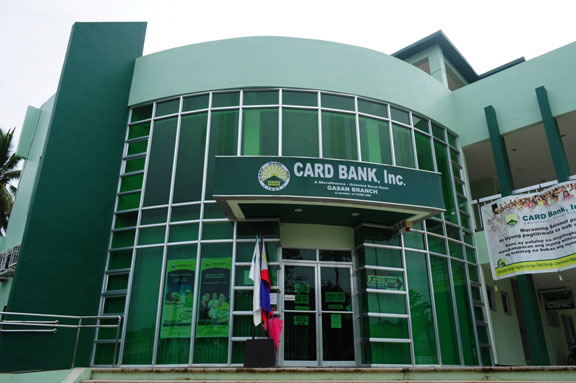 Who We Are
CARD Bank, Inc. is a Microfinance Oriented Rural Bank established on September 1, 1997 in San Pablo City, Laguna. To date, it has 54 branches with 329 Micro Banking Offices (MBOs) located nationwide. It serves more than 900,000 clients across the country.
What We Do
CARD Bank, Inc. is committed to provide a wide range of loan and savings products and other services. Loan products are intended to fit clients' businesses and family needs at low interest rate and flexible payment terms. Loans are granted based on actual needs and repayment capacity of the clients. Savings products are designed to suit for every family member's needs and clients can now enjoy high yield of their savings at low initial deposit amount. Another service is the remittance program that provides local and international money transfer in partnership other banks and providers.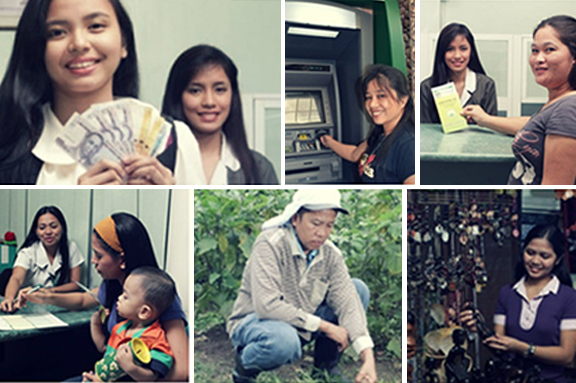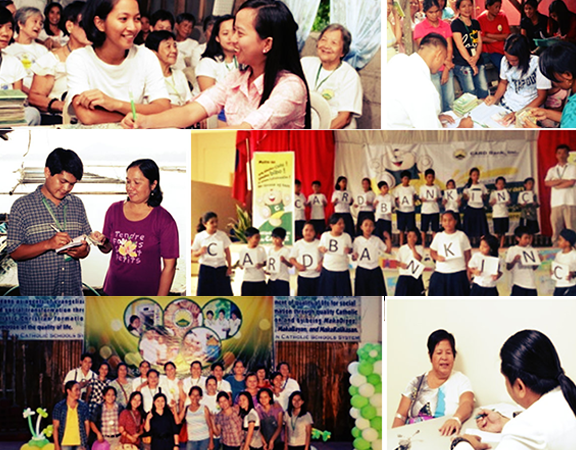 How We Do Things
To enrich and empower the clients, CARD Bank, Inc. provides financial and outsource its non-financial services such as access to microinsurance, business development services and marketing support, educational support, health protection services and franchise opportunities to other members of the CARD MRI. One of the major and important strategies being implemented by CARD Bank, Inc. is the transfer of ownership of capital to qualified members whereby members can buy shares of stocks of CARD Bank, Inc. through transfer of their compulsory saving as payment for shares of stocks. As part of the benefits as stockholders, they receive annual dividends. In addition, to emphasize participation by the clients in the policy formulation and governance, clients sit on the Board of Directors of CARD Bank, Inc. CARD Bank, Inc. ensures access of its products and services to its clients. It has established Micro Banking Offices (MBOs) permitted and approved by the Bangko Sentral ng Pilipinas across the nation.
Our Community
CARD Bank, Inc. aims to transform and empower women to be the best they can be. Our clients' success stories are testimonies of how change and development can be achieved once potential is utilized and maximized. CARD Bank, Inc. also have partners and network that will assist and strengthen the capability of members and provides them with access to basic services.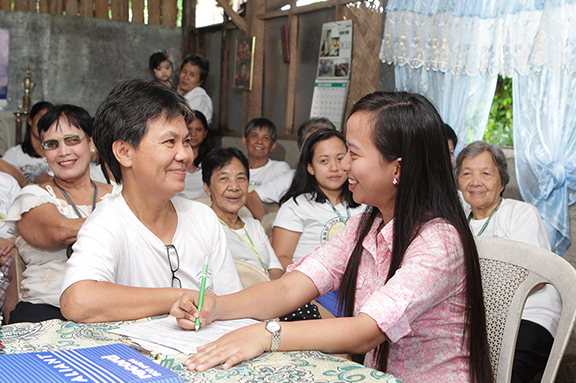 Client Success Stories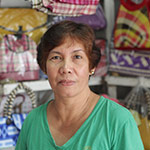 Carmen Mayores
Mayores Handicrafts Galing Ni Nanay 2013 – Malikhain Awardee Carmen Mayores and her husband met when they both...
Read More >>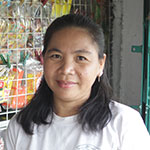 Mary Jane Enciso
E.R. Enciso Store Galing Ni Nanay 2013 – Masigasig Awardee Although she had wanted to put up a "sari-sari" store...
Read More >>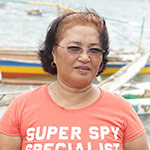 Ernanie Llema
REL Seafoods Buyer and Dealer Galing Ni Nanay 2013 – Micro Entrepreneur of the Year After experiencing a difficult life...
Read More >>
Client Testimonials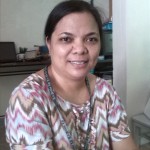 Emiliza Rosario Cristobal
"Ang CARD Bank, Inc. nagpapa-followup sa standing ng mga members at nagsurvey pa kung paano kami mabibigyan ng...
Read More >>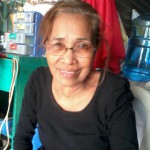 Virginia Panganiban
"Napapasipag ako magdeposit kasi may collector at nakakatipid din ako ng Php 20 sa pamasahe na dapat gagastusin ko pa...
Read More >>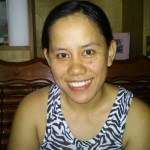 Laida Lee A. Mendoza
"Nakakatuwa ang "machine" ng CARD Bank, Inc., hindi nangangain ng ATM Card, hindi nakakapag-alalang gamitin at napakadali lang ng proseso."
Read More >>
News
[recent_post_slider category=3]
Clients Advisories
[recent_post_slider category=8]