Center Meeting
Center meetings play a decisive role in the growth and development of the center and in instilling discipline among members. Center meetings are conducted weekly or monthly depending on the performance of the center. It provides opportunity for members to discuss plans, map out activities, update each other on project status, thresh out problems, and develop leadership, management and organization skills. Meeting time is kept to a minimum hour of 30 minutes and a maximum of one hour, to allow clients more time for their personal and business concerns and to give Account Officers more time for membership expansion. Center meetings also provide the mechanism to track members' performance. The repayment rate is presented before the meeting starts, so that the center repayment performance is monitored.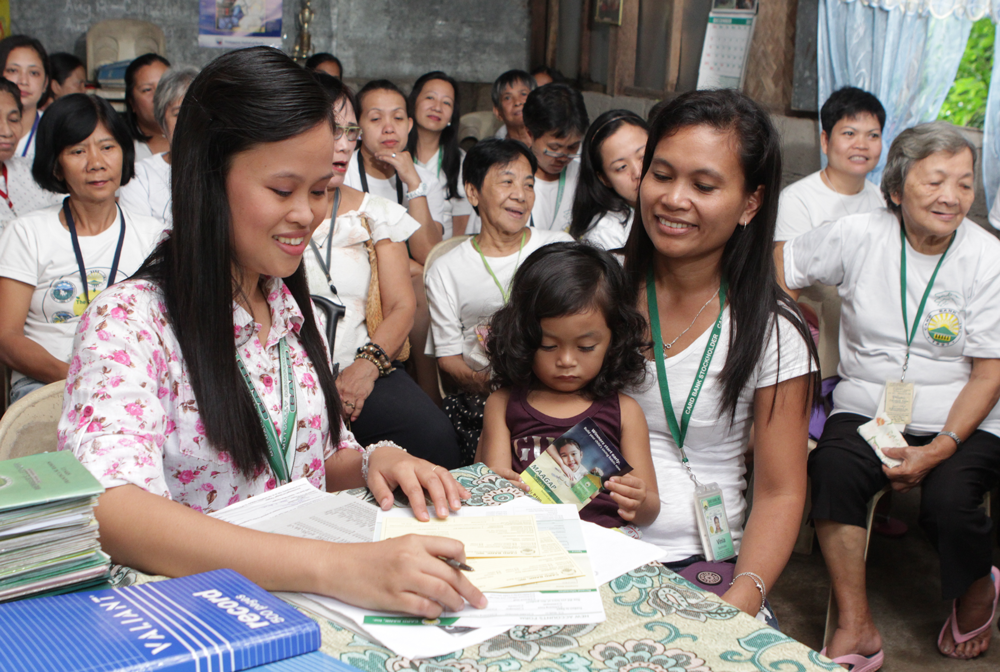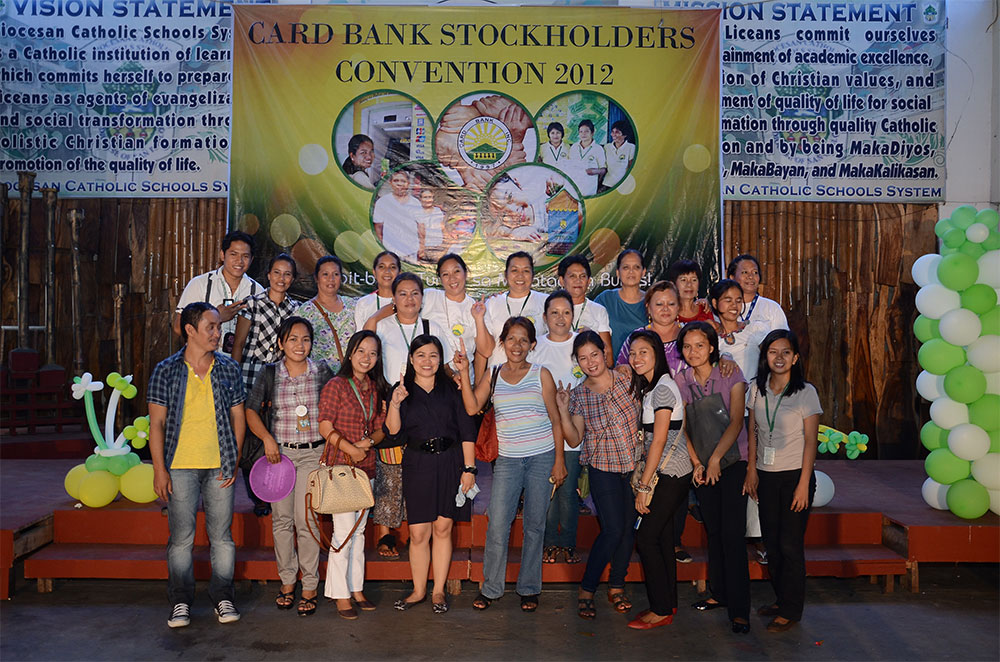 Stockholders' Convention
CARD Bank, Inc. holds stockholders' convention in 53 branches across the country. For the shareholders, the convention is more than just hearing about their dividends and the bank's overall performance. It is also a chance to see old friends and participate in various activities. In addition, each stockholder gets a bag filled with groceries and other tokens.
Savings Education
Savings education plays an important role in helping clients develop ways to better manage their finances and empower them to make good financial decisions. It is conducted through center meetings, school and barangay caravans in a form of puppet shows, games, workshops and short seminars. Topics on savings and investment management are discussed to provide clients knowledge on the importance of savings, creating a savings plan and setting a savings goal. These aid them in identifying the appropriate savings product/s for their needs, which may vary from immediate cash access to long term growth. It also covers topics on individual and family values about money. It also gives tips about ways to talk with their partner and family about money matters. For clients, savings education effectively helps them manage both their personal and financial matters and allows them to have a better control of their future.